Pros & Cons of Ceramic Tile Flooring for Your Plymouth Home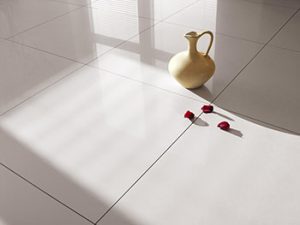 If you're already working with a professional tile installer, hopefully they've given you the information you need so you can make informed choices. You have plenty of options and, while ceramic tile is a great choice, you should know that you're making the best decision for your individual situation.
As the professional in the situation, you should be able to rely on them for expert insight. However, it doesn't hurt to already have some knowledge about this material or about anything you're considering for your home.
Your floor is going to see a great deal of foot traffic over the years so it's a good idea to understand the options you have, especially since you should still be able to feel as though it looks stunning. Making good choices as a homeowner begins with the decision to get the information you need so you are a wise homeowner and informed consumer.
Top Reasons to Add Ceramic Tiles to Your Home
Most importantly, let's look at some benefits and some reasons who ceramic tile has become so popular for homeowners. Some of the advantages include:
Versatile
Durable
Beautiful
Water-Resistance
Affordability
For one thing, you can use this type of flooring material for any room in the home. The right style and color of tile can work with just about any interior design aesthetic.
Contrary to common misconception, ceramic tile is actually very durable and are not easy to crack. When well-maintained, ceramic tiles can last hundreds of years and if one tile does become damaged, that single tile can be replaced.
They're one of the most coveted choices because these tiles are so attractive. They enhance the look and feel of any room they're used in.
You'll notice they end up used a lot in areas like bathrooms, laundry rooms, and kitchens and that's because they're water resistant. There are options for unglazed tiles but keep in mind this lets in moisture and stains.
The topic of cost can be confusing because technically the upfront cost of the job isn't as cheap as some other flooring options. However, for the beauty, performance, and longevity you get in return, it's well worth the investment.
Cons to Consider
To be realistic, it's also important to know about any details that could be considered negative. For one thing, tile can be cold and that makes it unpleasant for bare feet, especially on cold mornings.
While it's great that tile is hard because that makes it more durable, it also means if you drop something like glass on it, it's definitely going to shatter. Plus, while tile may be resistant to moisture and easy to care for, the grout between each tile isn't the same.
Don't be confused when you have expert care waiting for you. Call M.E. Construction for Plymouth, MA area tile installer service and all of your home remodeling needs.
If you're looking for a professional Plymouth ceramic tile flooring contractor, then give us a call today at 508-566-6087 or complete our request estimate form.