How To Design & Get The Most From Your New Closet System In Manomet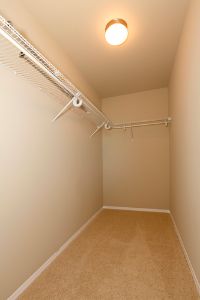 So you've figured out that a closet system of some type is what you need to get organized. But you realize you need to plan the closet system design so it functions perfectly and looks great. Closet systems are a great way to get organized, but you'll need the right custom components which will work well specifically for you.
So much of what you can do with a closet system is determined by how much space you have to work with. It is important to make sure your space is planned, every inch. This means knowing beforehand what you will be using the space for. So it is a good idea to envision yourself using the space when it is finished. And it is a great idea to have a professional Manomet closet system design and installation pro to help you.
Designing Your Closet System
Even planning for a small closet addition or remodel can be daunting. Most people don't know where to begin. So much of your planning depends on what you are wanting and how much space what you want requires. You have to work within your available space. Here are some things for you to think about when adding a closet system.
Function
You will need a place to hide your essentials that you don't want to be left out in the open. You'll also need to be sure you can store items which are not so frequently used. Figure out what you use every day in terms of clothing, shoes, and accessories and plan for them to be easily accessed. Then think about the things you only need infrequently and plan for them to be placed on higher shelves or in drawers that are not in the prime locations.
You also may need a place to hold your towels and washcloths and possibly sheets and pillow cases or extra blankets if you don't have storage space in the bathroom or a hallway.
Always plan with the end result in mind by envisioning yourself using the space.
What routine do you have every morning and night? Do you need a built-in hamper for dirty clothes? Do you want a little makeup vanity installed with drawers for makeup and beauty tools?
The closet system can be designed any way you want it, all according to how much space you have. Considering all these things will help you to determine what type of features you want to install and where you may want to place them.
Envision yourself using the space prior to planning it.
Plan where you will hang your robes or commonly used clothing.
Plan for extra luxuries.
Plan the Lighting.
Consider a window or skylight.
Call in a pro!
Aesthetics
When you look at your new closet system, it should make you feel good. Some people like clean, modern closet systems, some like functional wire closet systems, and some like classic cedar or hardwood construction. There are many options to choose from today and your new closet system will be around for a long time, so it has to make you happy for years to come.
M.E. Construction, Your Closet Systems Remodeling Pro
M.E. Construction can build you a custom closet system that utilizes every part of the space, so there's no need to worry about getting just what you need. We offer the perfect closet system solutions for every budget.
At M.E. Construction, we understand how remodeling can be stressful to a homeowner. That's why we do our best to help you through the process as much as possible. We want your remodeling experience to be fun and exciting, not cumbersome and stressful.
That is why we are there for you every step of the way, and why our number one focus is on providing you with great customer service. We can help you plan your new closet system and install it for you. We have a lot of great ideas and years of experience that you can rely on.
We realize our customers are the most important part of our lives when it comes to building closet systems in Manomet. Our reputation is paramount, and we know that the only good way to a good reputation is by building it with one customer at a time.
If you are looking for closet systems remodeling services in Manomet, please call M.E. Construction at 508-566-6087 or complete our request estimate form.