Renovate Or Relocate – How To Decide What's Best For You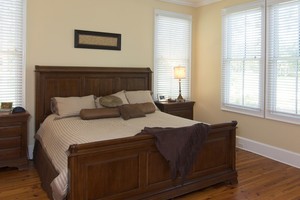 It is common for a homeowner to come to a crossroads; a place where they must decide how they want to handle the need for change. On the one hand, you love the place that you and your family have been calling Home Sweet Home for years now, on the other hand it really is time for a change.
Yet, what if that change could come in the form of an update to your existing home, via professional remodeling work? Before making a choice about moving or improving, it is a good idea to arm yourself with important information to make that choice.
Why Opting For Remodeling Makes Sense
If you still love your Plymouth home, there is no reason to move – unless you really want to. Here are a few reasons why you should consider staying right where you are and choose to update and upgrade, by letting a professional address your need for remodeling.
Moving doesn't cost much less than renovations. In fact, in some cases, you end up spending more to move. If you have to make changes to your existing home as part of the closing agreement and then changes to the new home you are moving into, why not just stick with what you got and enhance it for yourself?
Remember that your home is about more than the four walls and what's inside. By now you probably like your neighbors, the commute to work and the school district your kids are in. Think about all the amenities that you have gotten accustomed to in your area, and decide if they are worth giving up, as well.
You have a better chance of getting a more realistic idea of what a renovation project will cost than moving. You'll have a budget and will work with a professional expected to keep the project on track, and within those financial parameters. With moving, it's a gamble. You know your monthly mortgage payments will go up, but not by how much. Taxes, homeowners insurance, the cost of storage in between moving – it all ends up being more of a financial gamble than a solid plan.
Decide if what you need is more space or more rooms. If your family dynamic is changing in such a way that you will actually need to add multiple bedrooms, moving may be easier. However, if you really just want to open up the space you have more, or create more functional storage, these are easily fixable with a professional remodeling and home repair job.
What's Best For You?
At the end of the day, it all comes down to what would be best for you and your loved ones. If you decide to remodel the house you already love, we can help make changes that will transform it into the home of your dreams. Let M.E. Construction provide you with the exceptional results that you want, need and deserve.
If you're looking for a professional Plymouth remodeling contractor, then give us a call today at 508-566-6087 or complete our request estimate form.