5 Home Repairs To Attract Tenants To Your Manomet Rental Home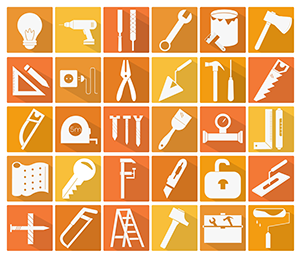 When you own a rental home in the village of Manomet, MA, you're competing with hundreds of other property owners to find good tenants who want to live in the home for as long as possible.
As an investment property owner, you know that letting a house sit empty for weeks or months means you're still making the mortgage payments along with the taxes and insurance even though you're not receiving any rental income.
When a tenant moves out, your first goal is to get your house rented again quickly. This may mean making some home repairs before you start looking for a new tenant.
Most investment homes in Manomet are older, especially those in neighborhoods like Manomet Heights and Chiltonville & Jabez Corner. If you're rental home is older, your home repairs list may get quite extensive.
Whether there's a lot to do or just a little, there are certain home repairs that just about every person looking for a house would expect you to do.
Remember, as they're looking for rental homes in Manomet, the condition of your house will be compared to all the others available within their price range. How would yours stand up to this scrutiny in its current condition? Are there home repairs to be made?
If so, you'll at least want to hit the major items on your home repair to-do list. Keep in mind your home doesn't have to be perfect, it just needs to be presentable and desirable to potential renters. Here are 5 home repairs which will help you to attract good tenants to your rental home in Manomet.
Repair Wood Rot & Paint
Particularly on the exterior of your rental house, wood rot and peeling paint is a huge turn off for those looking for a rental house.
Most people will do a drive by to see if your home is even worth looking at on the inside. If your property looks run down with peeling paint and rotting exterior trim or siding, most won't even stop to peek in the windows. They'll just keep on driving and move onto the next one they're interested in.
Wood rot repair and exterior painting will be a big help to ensure your Manomet home rents fast.
Repair Floors & Decks
Repairing floors and decks is a matter of safety. Replace the rotting boards on the deck and make sure there aren't any trip hazards inside the house. If you wind up needing to replace all the flooring, you don't have to choose an expensive material unless you want to. Something clean and attractive is all that may be necessary.
Fix Doors
Anyone looking at your Manomet rental home will expect the doors to be in good condition.
Make sure fixing the doors is on your home repair list. Repairing the doors is also a matter of safety to protect tenants from break-ins. It also helps to protect you from the potential damage a thief could do to the inside of your house while it sits empty.
Replace Roofing Shingles
A leaking roof isn't something anyone wants to deal with when they rent a house, and you can bet they'll be checking out the roof for signs of leaks when they tour your home. A badly damaged roof should be completely replaced but in many cases just a few roofing shingles need to be replaced.
Fix Broken Gutters
Broken gutters aren't just an eyesore, they're not doing their job to protect your house from water damage. Gutter route the rainwater away from the roof's edge and the siding of the house, so be sure your home repair list includes repairing broken gutters.
Need Help With Your Home Repairs?
Depending on how you want to take care of your home repairs, you may do well to enlist the help of a Manomet remodeling contractor. You'll get competitive prices and quality workmanship from our experts at M.E. Construction! We'd be happy to offer you a competitive estimate today, just give us a call!
If you're looking for a professional Manomet, MA remodeling contractor, call Michael today at 508-566-6087 or complete our request estimate form.