Casements, Single Hung, Double Hung: Which Window Style is Right for Your Home?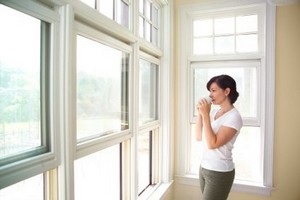 Your home's windows have a huge effect on its comfort, value, and even its efficiency, so replacement windows can be a very valuable addition to any home. Many homeowners think of their replacement windows only in terms of aesthetics, but the style of window that you choose for your home can have major effects on other parts of your home, and they'll make a functional, practical difference after they're installed.
Choosing the right style of window for your home can dramatically change your home, and it's very important to put a good deal of thought into the window that you choose. At M.E. Construction, our Plymouth remodeling contractors can help you select the perfect windows for your home based on its architecture and your goals for the project. We've also put together a short guide to casement windows, single hung windows, and double hung windows to help you understand the differences between them and the benefits of each:
Choosing Between Single Hung and Double Hung Windows
The major difference between single and double hung windows is that on double hung windows, both sashes in the window frame are operable, meaning that they can open both up and down. The sashes on double hung windows can also tilt, which makes them easier to clean. Single hung windows are the more common of the two, and they feature a top sash that is fixed in place and bottom sash that can open upwards.
If you're looking for windows that will be easier to clean, then double hung windows may be the best choice for your Plymouth home. If you're installing replacement windows only on the first floor on your home, then in most cases, single hung windows will be adequate.
Casement Windows
Casement windows are most notable for their sashes, which swing outward and away from your home's exterior. These sashes are controlled by a small crank handle.
The window pane is hinged on one side and swings open when the crank is turned. These types of windows are excellent for ventilation. They can be open even during rainy weather and they'll let large amounts of air into your Plymouth home without allowing moisture to pour in.
Which Windows Are Right for Your Home?
If you're looking for simple, classic windows, then single hung are your best choice. They can be made to be energy efficient, and they'll always be attractive.
Double hung windows are perfect for upper levels of your Plymouth home, where they'll be easy to reach and clean.
Casement windows are also easy to clean thanks to the design of their sashes. They're perfect for bathrooms, kitchens, or any other room in which ventilation is important.
If you're looking for a professional Plymouth remodeling contractor, then give us a call today at 508-566-6087 or complete our online request estimate form.