GutterRX Gutter Covers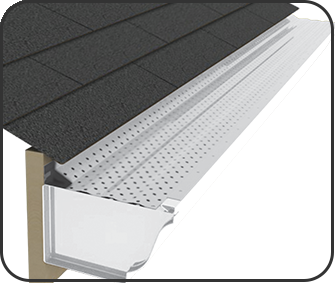 As your local Plymouth, MA Home Repair Expert I believe the most important upgrade you can do to protect your home from water damage is have quality gutter covers installed.
If you have trees near your home, your gutters will start filling with debris right after they get cleaned. The average home owner only cleans their gutters once every one to three years. Since you cannot see into your gutters from the ground they are often forgotten about until there is a problem (flooded basement, broken components, overflowing from clogs, etc...)
Ninety percent of all failed basements (foundation cracks, flooding, dampness, mold & mildew) are from clogged, broken or incomplete gutter systems. Other problems include rotted facia boards, peeling paint, worn out siding, breeding mosquitos and damage to landscaping.
All these problems can be prevented by calling M.E. Construction to get your gutter system in top working condition.
If you need gutter covers there are only two brands that I approve, recommend and install.
---
The Benefits of Gutter RX Covers
Your gutters will work properly & clog free - 20yr. Guarantee
No more sending a loved one up the ladder or searching for a "Chuck in the truck" to clean your gutters.
All aluminum system that prevents warping and deterioration over time.
You gutters will be strengthened to resist damage from ice and snow.
Peace of mind when it is raining that your home is protected.
---
If you're looking for a professional Plymouth home improvement contractor, then give us a call today at 508-566-6087 or complete our request estimate form.
The Cure For Your Clogged Gutters
Self Cleaning Ridges
All Aluminum Construction
Invisible from the ground
Strengthens the Entire Gutter System
Keeps Pests from Building Nests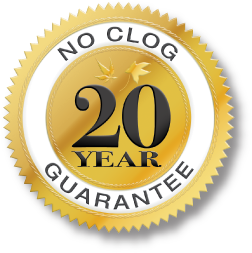 How GutterRX Gutter Covers Work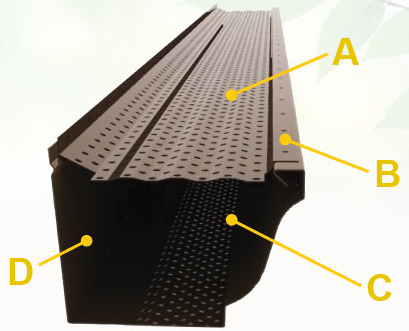 A - The ridges make GutterRx™ self-cleaning by promoting air flow. Dry debris blows off the system with a slight breeze.
B - GutterRx is an all aluminum system so you don't have to worry about it warping or deteriorating over time.
C - GutterRx completely encloses your gutter so birds, squirrels and insects cannot build nests.
D - GutterRx does not interfere with your roof.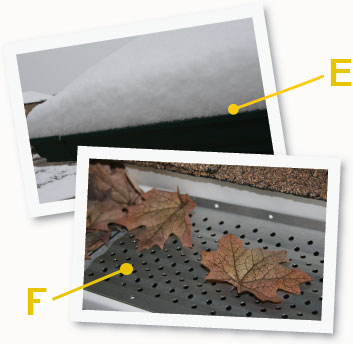 E - GutterRx is attached to the front & back of the gutter which strengthens the entire gutter system making it strong enough to handle snow and ice buildup.
F - Available in White and Dark Bronze in both 5" and 6". GutterRx is invisible from the ground.
Downloads For GutterRX Gutter Covers